If your closet consists of the same few outfits you have been wearing for months—or maybe even years—and you don't want just another standard item to add to your wardrobe, a new accessory from a consignment boutique might be the right choice. Even something as simple as a brooch or a new purse can be the boost you need to love your everyday outfits again.
A single eye-catching consignment piece can transform your entire outfit.
Supporting local consignors can help you transcend fast fashion and find something truly unique that can draw the eye, flatter your features, and suit your style.
With that in mind, here are some suggestions for consignment pieces that can help you make a statement without going over the top.
What Makes an Accessory a True One-of-a-Kind Find?
An accessory or two can help spruce up your look quickly and easily—whether that's a pair of red-bottomed shoes or a clutch that makes your whole outfit pop. But how do you narrow down your options?
The key is to look for something unique that also matches your personal style. With an eye for individuality, you can find many options for adding the finishing touches to a stunning outfit, such as:
Vintage Jewellery
The vintage jewellery you can find is often unique and may even be antique. That's why you should always check out antique shops, thrift stores, and consignment boutiques, as they often have jewellery that's difficult to find anywhere else.
An easy way to create an exciting look is by stacking up jewellery pieces with neutral-coloured outfits. Layered jewellery can add character and dimension with simplicity. And with the right choice, you can make an entire ensemble look more exciting.
You can stack your rings, layer your necklaces, and add another bracelet or two. Vary the textures and shapes for a profound statement, and if you're feeling extra adventurous, mix your stone colours for an even more dazzling effect.
Don't hesitate to add or remove jewellery until your look feels right.
Purses & Bags
A purse can be the perfect accessory for multiple occasions, and it can add a little function to your flair as well.
For a modern look, find a bag with sharp lines that make it stand out. Or you may prefer a smaller purse with eclectic character, like a bright-coloured clutch worn with jeans and a short coat or comfy sweater.
Don't forget to think about whether your new purse can carry everything you need. That way, your new bag can be fashionable and functional.
Stunning Shoes
You can tell a lot about a person by their shoes, and if your footwear style needs a boost, don't be afraid to treat yourself with a comfortable yet elegant pair of heels or a cute pair of standout sneakers. You can draw the eye even further toward your new shoes by pairing them with ¾-length pants.
Shoes are one of the most popular consignment purchases. You'll be able to strut your stuff wherever you go in a hip sneaker, a cute pair of flats, or a striking heeled shoe.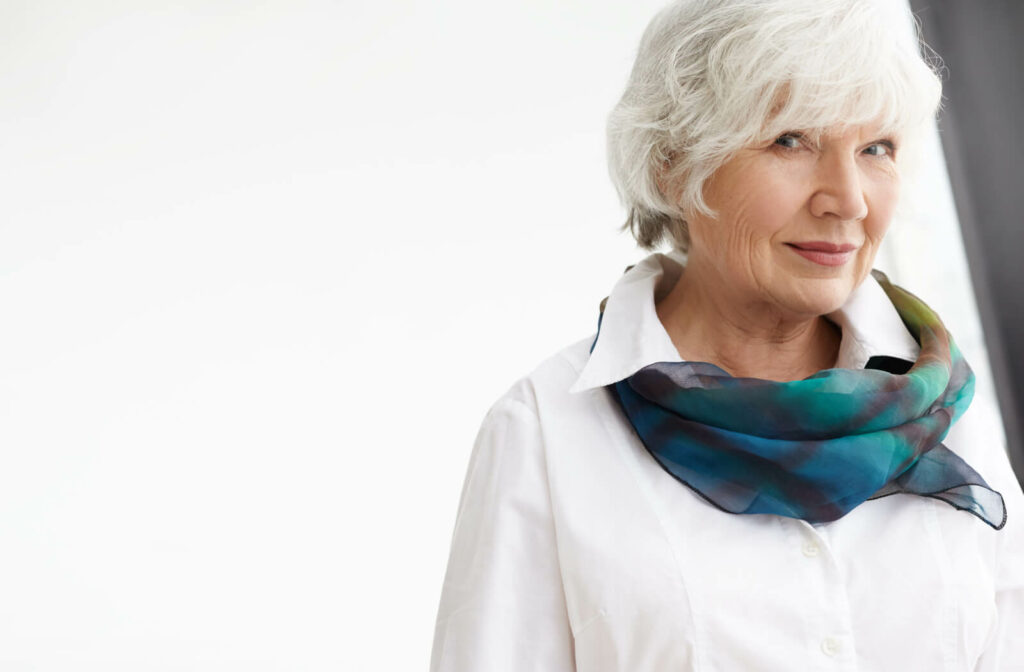 Belts & Scarves
If you have been wearing the same blouse tucked in, here is a suggestion to bring a bit of life to a timeless shirt. Buy a wide belt with a prominent buckle and instead of tucking your shirt in, leave it hanging and wrap the belt around the shirt. That new belt can help define your features while still providing a professional look.
You can also play with scarves of all lengths and tie them in many interesting styles. Try a bold, solid-coloured silk or satin scarf—or something with florals or animal prints. Whatever feels right for you.
Your scarf can also accentuate your waist. For example, if you have a long, solid-coloured skirt, you can fold the scarf from opposite corners and tie it around your waist over the skirt. Try letting one side dangle down longer than the other.
The Wrap-Up
There are so many different ways to refresh your wardrobe with consignment pieces, from smaller accessories to different shirts and jackets. When you're visiting consignment stores, remember to bring a friend along, and most important of all, have fun!
Visit us at one of our locations in Inglewood, the Beltline, or Kensington to start looking for your next unique outfit addition.